After an uncertain and restless time, we seem to be heading in the right direction at the moment. The children go back to school, we can have a terrace again, eat out, visit a museum, with the necessary restrictions, but still …… And we can also go on holiday again. As of June 15, European borders will reopen for most countries. Also to Italy, where the borders are open from June 3 !! We at Villa Roccaccia can do again, what we like to do most, receive guests and ensure that they have an unforgettable holiday.
Good to know …… .. We care about the health of our guests, so we have respect and we follow the rules of the Italian government. Villa Roccaccia is located in Umbria, a region that has been relatively mildly affected by the corona outbreak. In our village Tuoro, no infections have been detected at all. Our grounds with the apartments are spacious, so you can enjoy the garden and the swimming pool at a sufficient distance from each other.
So come and enjoy after the crisis, book without worries with FREE CANCELLATION and without deposit.                                                                   To make this a little bit more attractive, we give everyone who makes a reservation a 10% discount on a booking for mid and high season stays.
So do you fancy a holiday after a difficult and difficult time? Then come to Italy… .. We warmly welcome you to Villa Roccaccia, Benvenuti !!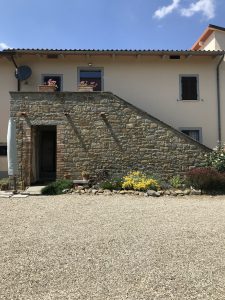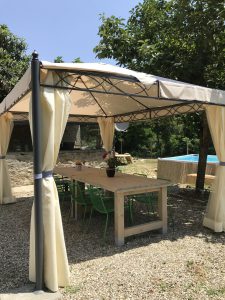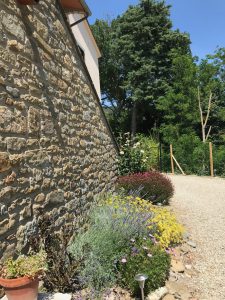 Conditions:
book through www.villaroccaccia.com
valid for bookings of at least 1 week
in the period from April 11 to October 3, 2020
not in combination with other promotions
not valid for our special packages                                                           Check availability on our booking calendar and book directly or send an email via the contact form on our site or send an email to info@villaroccaccia.com.
NB. we normally respond within 24 hours. If not, please check your spam box or contact us by phone at +31(06) 51 169830