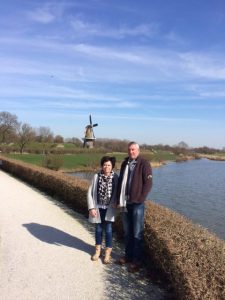 Villa Roccaccia is the home of Henny and Janny van der Vlies, from the Netherlands.
Since 2006 we have spent our holidays and free time in our villetta in Tuoro sul Trasimeno. At the end of 2015 we decided to buy Villa Roccaccia.
Big construction followed and now we have three apartments at our disposal all located on the ground floor. Our private home is situated at the first floor.
The villa is surrounded by a big garden, which has a swimming pool and at the back of the house is the parking and our orchard with ancient olive trees.
Besides offering you a relaxed place to stay, we also organize special events throughout the year, such as picking olives and art classes. We are open whole year around.